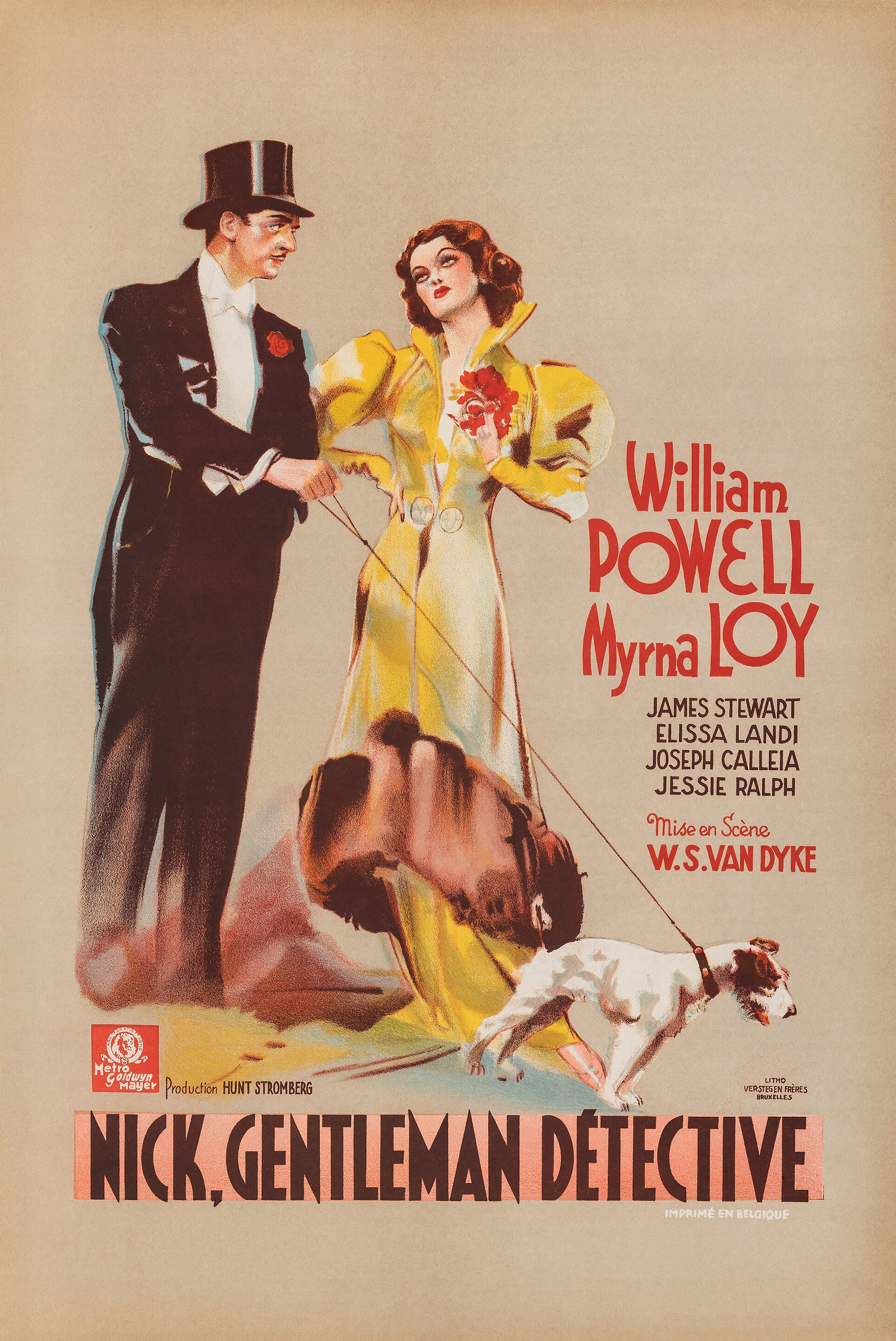 This week, we take a look at a murder mystery centered around New Year's Eve. Nick and Nora are at it again in the first sequel to the popular The Thin Man. This was to be the first sequel of five, all based on the main characters in Dashiell Hammett's gritty detective story, but not based on any actual plots by Hammett. After the success of The Thin Man, plots were contrived for Mr. and Mrs. Charles, the witty detective couple. The screenwriters, Frances Goodrich and Albert Hackett tried to kill the series with the first sequel, burdening the couple with a baby. They figured no one would want to watch Nick and Nora as parents, that the fun would be gone. They were vastly mistaken. After the third movie in the series, the writers left and a different writer was assigned to each movie that followed.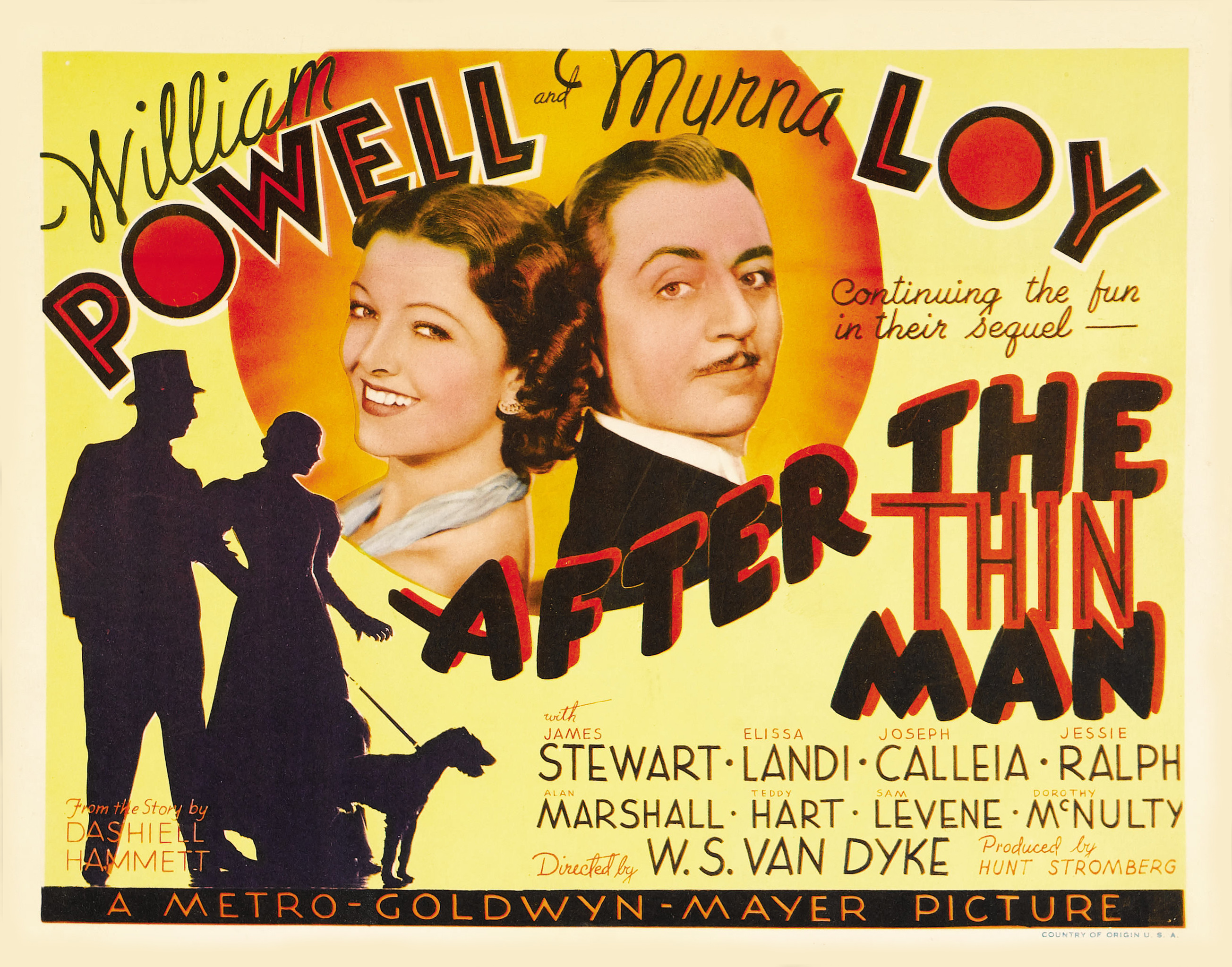 After the Thin Man (1936)
MGM
Director: W.S. "Woody" Van Dyke
Featuring: William Powell, Myrna Loy, James Stewart, Elissa Landi, Penny Singleton, Joseph Calleia
Plot in a nutshell: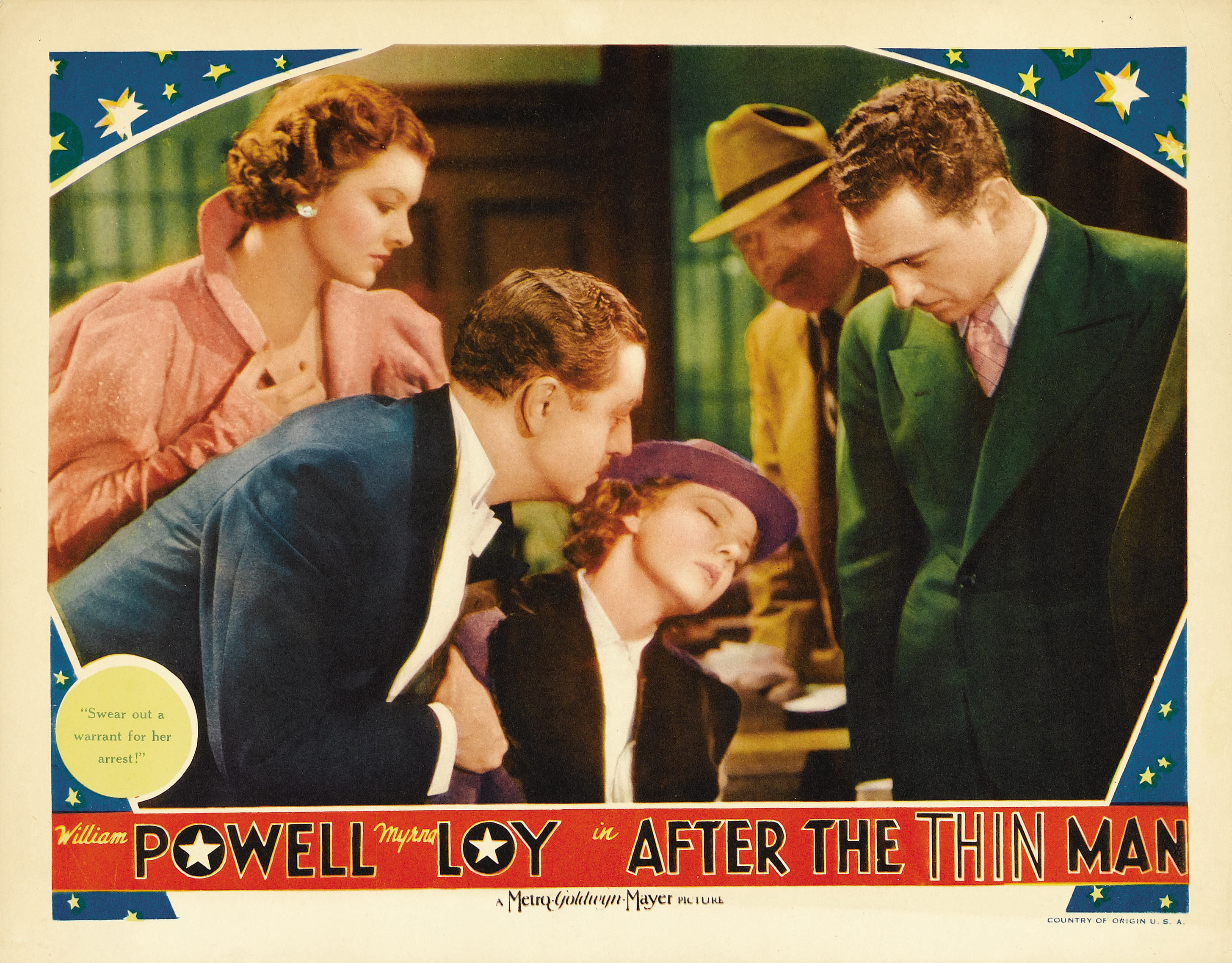 When Nick and Nora Charles return home from their stressful vacation, they find that their New Year's Eve won't be nearly as peaceful as they'd hoped. When Nora's cousin, Selma (Landi) is accused of murdering her philandering husband, the couple are on the case, attempting to clear her name.
Trivia:

- Though William Powell and Myrna Loy were very close friends off-screen, their only romantic moments together occurred on-screen. The public, however, was determined to have them married in private life as well. When the two stars showed up in San Francisco (where most of this film was shot) at the St. Francis, the hotel management proudly showed "Mr. and Mrs. Powell" to their deluxe suite. This was an especially uncomfortable moment as Jean Harlow, who was engaged to Powell, was with them, and the couple had not made a public statement about their relationship. Harlow saved the day by insisting on sharing the suite with Loy: "That mix-up brought me one of my most cherished friendships," Loy said in "Being and Becoming", her autobiography. "You would have thought Jean and I were in boarding school we had so much fun. We'd stay up half the night talking and sipping gin, sometimes laughing, sometimes discussing more serious things." Meanwhile, Powell got the hotel's one remaining room - a far humbler accommodation downstairs. (from IMDb)
- The nightclub featured in the film was loosely modeled on the famous Forbidden City, a popular San Francisco night spot from the late 1930s through the 1950s. (from IMDb)
- Although this sequel cost twice as much as The Thin Man (1934), it was still MGM's 5th biggest grossing film of the year, earning $3.1 million on a $673,000 investment. (from IMDb)
- There's a wonderful book on the Thin Man series by Charles Tranberg called The Thin Man: Murder Over Cocktails and he gives some fascinating tidbits about the film as well. For instance, the screenwriters, Frances and Albert Hackett really wanted to kill the series with film #2. They even wanted to go so far as to kill Nick and Nora but the producer wouldn't let them. Instead, they saddled the couple with a baby, hoping the movie-going public would lose interest if Mr. and Mrs. Charles became too domestic.
Thoughts on the movie: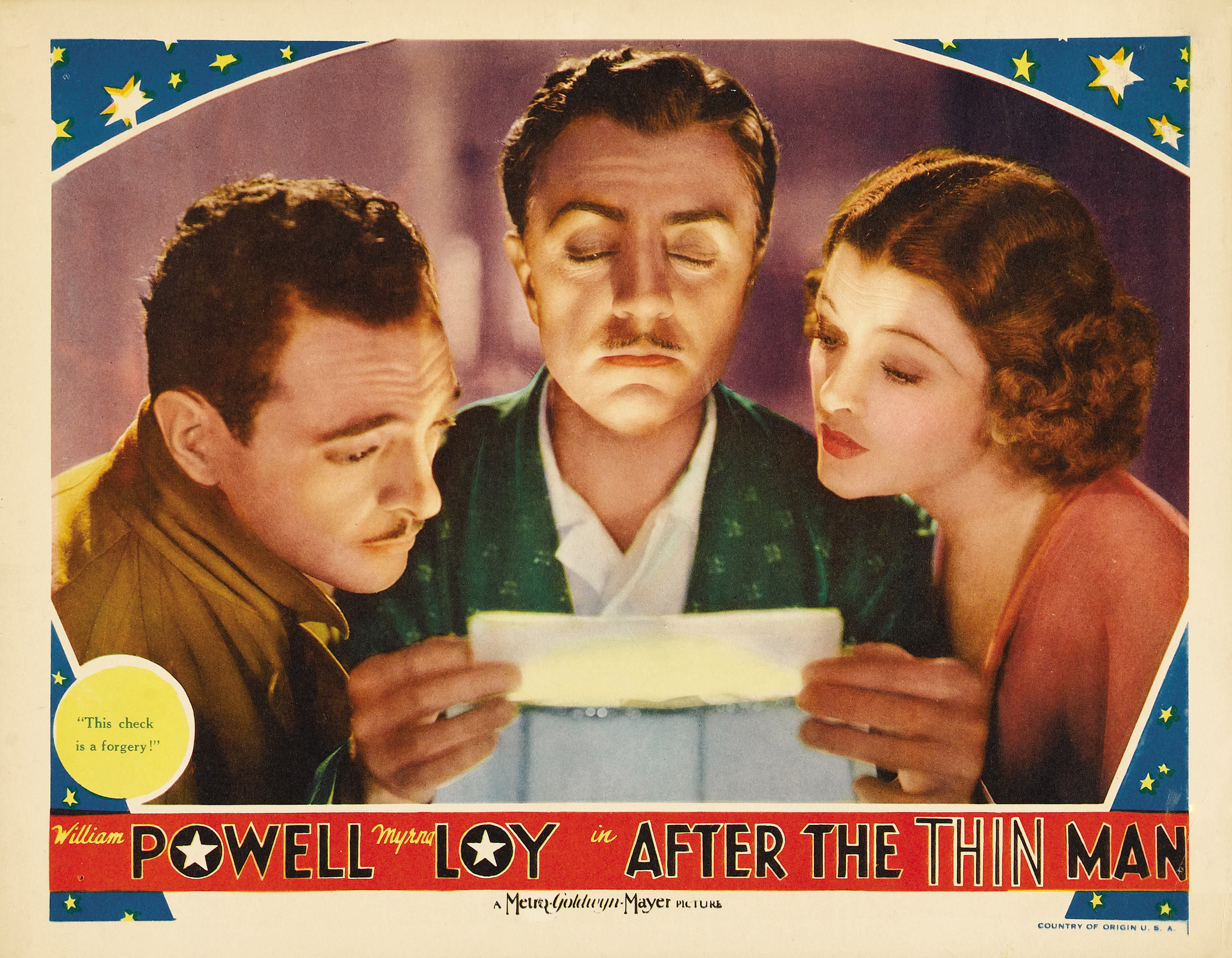 This is honestly one of my favorites in the Thin Man series. I love Nick and Nora's banter in this one and having Jimmy Stewart in it is a real treat. Selma is a bit ridiculous but that's part of the fun of the film, really (in my opinion). Nick and Nora constantly seem to find themselves among crazy, absurd, over-the-top characters throughout the series. It makes it kind of enjoyable to notice that they're about the only normal ones in there. There's usually a handful of more normal characters in the film (James Stewart, for instance, in this one). It's a good time.
Favorite scenes: