Hey! Look at this! Two weeks in a row! I'm really hoping I can keep this up all year. Today, we're continuing the New Year's theme (it's still a New Year, isn't it?) with a rather obscure film. I stumbled on this movie quite by accident a year or so ago. I actually already wrote a post on it – but who says I can only write one post per movie? No one, that's who. New Year's is only a small scene in this movie but it actually has a lot of bearing on the plot. Due to one mildly sincere New Year's resolution, the main character embarks on a misguided attempt to be a better person –and fails to humorous effect. The movie is:
It's Love I'm After (1937)
Warner Bros.
Director: Archie Mayo
Featuring: Leslie Howard, Bette Davis, Olivia de Havilland, Patric Knowles, Eric Blore
Plot in a nutshell:
Sparring lovebirds Basil (Howard) and Joyce (Davis) have as dramatic a relationship offstage as they do onstage. When Joyce announces on New Year's Eve that she is leaving Basil once and for all, Basil resolves to be a better man in the following year. And when young Henry Grant (Knowles) begs Basil to persuade Henry's fiancée, Marcia West (de Havilland) to fall out of love with the renowned actor, Basil accepts in a misguided spirit of goodwill. But when Joyce returns to the scene to find Marcia not quite out of love with Basil and Basil not working quite so hard as he'd hoped, things even more topsy-turvy.
Trivia: There's not a ton about this movie in terms of trivia.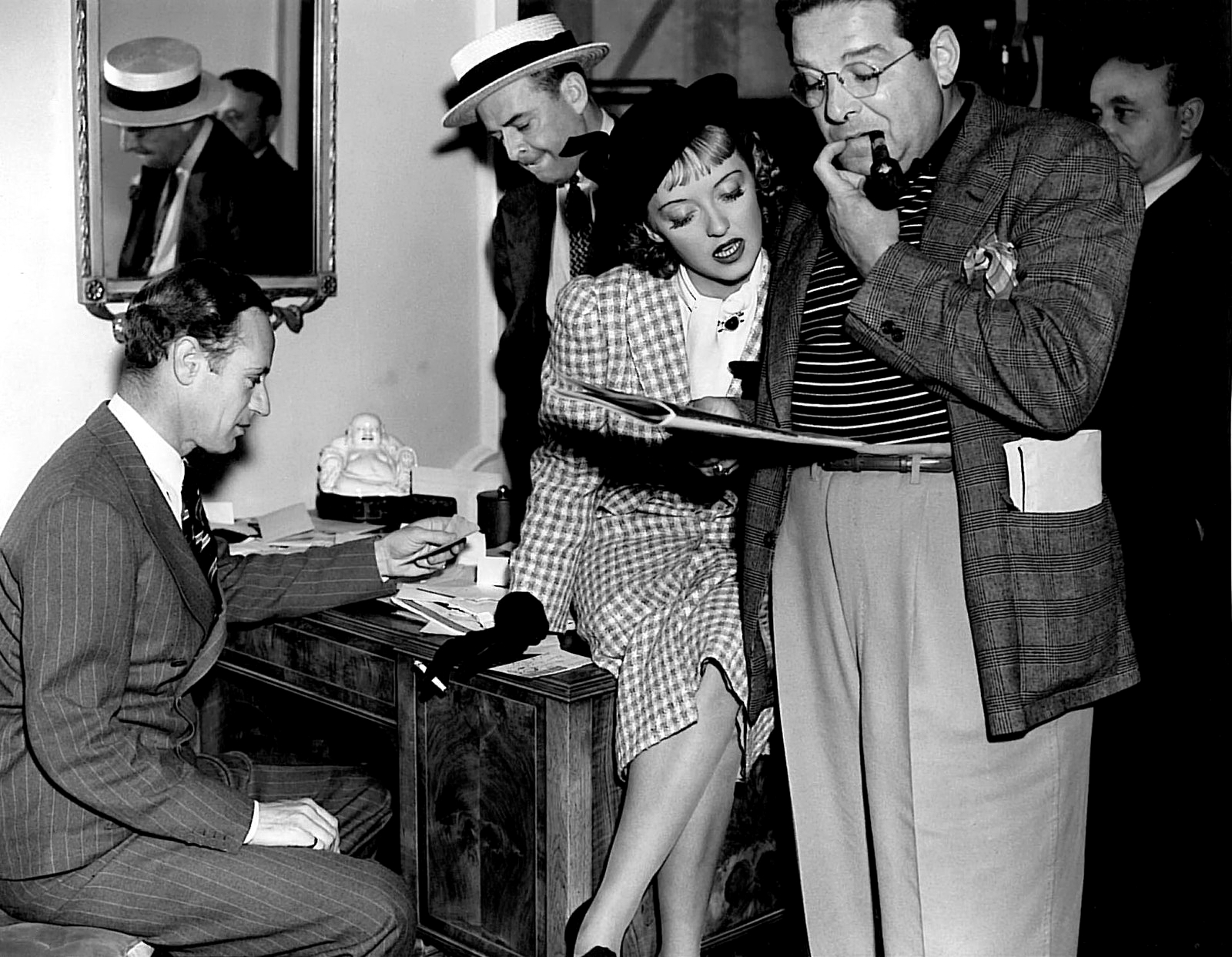 (Wiki) Leslie Howard originally envisioned either Gerturde Lawrence or Ina Clair,
both noted for their comedic stage performances, as his leading lady, although they had limited experience in films. Producer Hal B. Wallis
had director Archie Mayo meet with Lawrence, who was interested in playing the role, but when Wallis and Howard screened the 1936 British film
Men Are Not Gods
, they agreed she did not photograph well. The film began production without a leading lady. Then Wallis decided the
screwball comedy
would be a refreshing change-of-pace for
Bette Davis
, who had just completed the
melodrama
That Certain Woman
. She initially declined the role of Joyce Arden, feeling the better female role was that of socialite Marcia West. She also resented being asked to accept second billing to Howard.
My thoughts on the film:
I love this movie! I think it's funny, silly, and surprising. I watched it with my sister once and she pointed out that Leslie Howard was a peculiar choice for an irresistible heartthrob. It's true that he isn't the hunkiest actor around – Clark Gable or Errol Flynn would have both been a little more believable. But, I love Leslie Howard. I think he's very attractive and I love the intensity he pours into his roles. And he's simply hilarious in his film. As an over-the-top, self-absorbed, philandering ham he is perfect.
Favorite scenes: