Today, I'm doing another fashion inspiration post - but with a new spin! As you've probably noticed, I rarely post photos of myself on this blog. While I like getting my photo taken, I get very self-conscious about it, so I tend to do it in moderation.
But, today I picked out an outfit that I was rather proud of. I'd modeled it after the outfit Lise wears in
An American in Paris
during the "Our Love Is Here to Stay" scene. Her outfit is pretty simple but some of the pieces are hard to track down nowadays. The outfit is a tuxedo shirt with a bowtie, a vest, a skirt, and ballet flats. I did roughly the same outfit, with a tuxedo shirt (sans bowtie), vest, a skirt, and ballet flats. I've found it very difficult to track down a nice fitted vest like the one Leslie Caron wears here. For some reason, they seem to be out of style at the moment. Her skirt is, in all honesty, a dancing skirt, and I don't have one of the same fabric to match the vest. But who's nitpicking?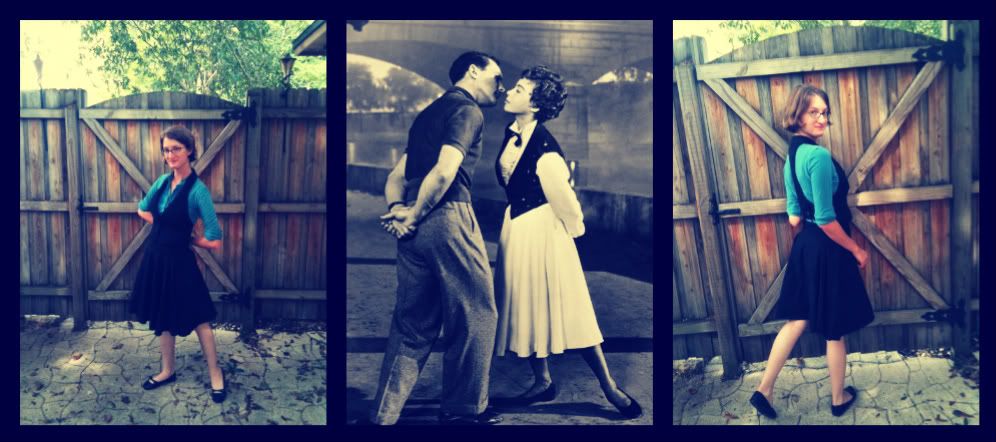 The middle photo is from Doctor Macro. To see the dance scene
go here.